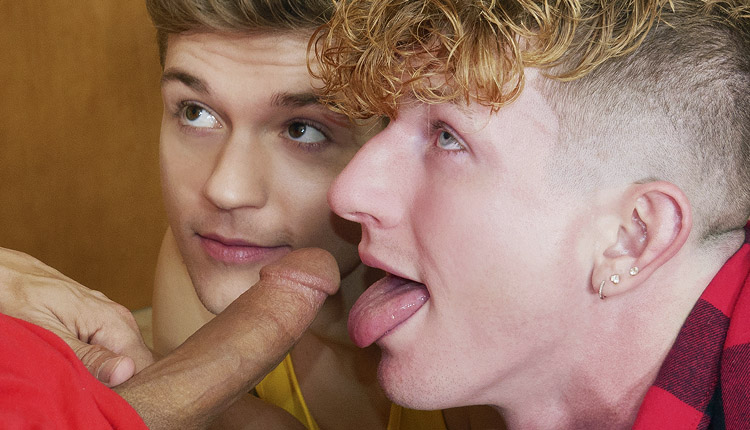 Jack Bailey & Max Lorde with Jax Thirio
Jax tops Max and Jack in 'Fighting For His Attention' from Family Dick.
Jack Bailey and Max Lorde are having breakfast with Jax Thirio and Jack claims that he cooked the meal, but Max knows he bought it already made. Max pretends to have dropped his napkin and crawls under the table to secretly tend to Jax's cock. When Jack catches them, he claims he can do a better job at sucking his step-uncle's cock and soon they are engaged in a hot threesome.