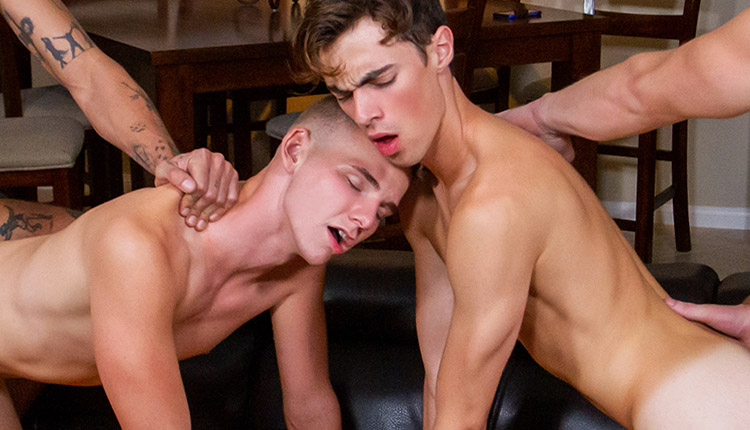 Jack Waters & Nick Floyd with Xtian & Jordi
Jack and Nick get drilled in 'The Night No One Slept' from Family Dick.
Nick Floyd, the hot twink neighbor, stays for the night, but he's a heavy snorer who prevents Jack Waters, Xtian Mingle and Jordi Massive from having a good night's sleep. Xtian confronts Nick on his problem, and the boy says the only way to cure it is by 'pushing his button.' Jesse understands and starts feeding him dick, then Jack goes for Jordi's cock and the two uncles plow both twinks.