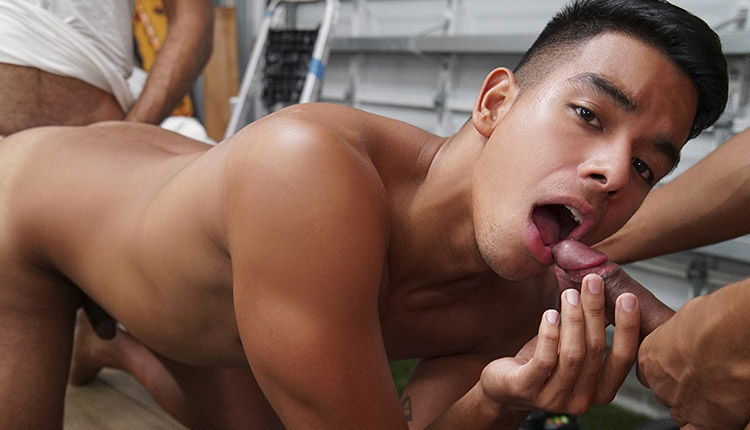 Jay Seabrook with Tim Hanes & Leo Silva
Leo and Tim top Jay in 'Helping Hand' from Family Dick.
Sexy stepcousins Tim Hanes and Leo Silva trick their gullible cousin Jay Seabrook into thinking they will be working on a car all day. But once they get him alone, the boys take the opportunity to show Jay some raw anal love that makes his toes curl in orgasmic pleasure.