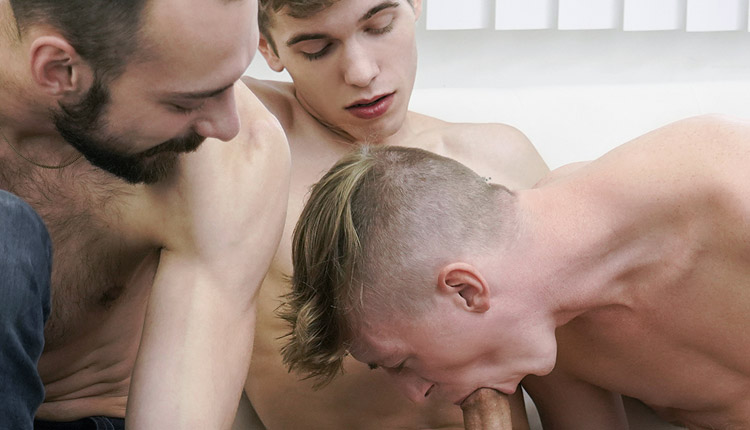 Levi Rhodes & Johnny B fuck Andrew Powers
Andrew takes two in 'Lessons From My Stepbro' from Family Dick.
Levi Rhodes is nervous about his new boyfriend, namely having sex. But with the help of his stepbrother, Andrew Powers, and his stepdad, Johnny B, Levi will be a pro in no time. The trio wastes no time to start fucking each other on the couch, and soon Levi is feeling better about his ability to please his boyfriend.