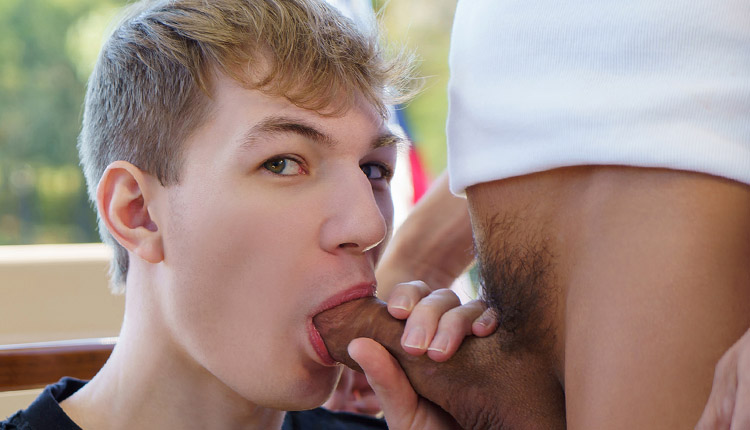 Oliver Beck & Caleb Morphy with Dalton & Jax
Both boys bottom in 'After-Breakfast Competition' from Family Dick.
Caleb Morphy and Oliver Beck listen as Dalton Riley and Jax Thirio start getting competitive with each other. When they pull out their cocks to compare sizes, the boys play along by measuring their stepdads' dicks. The competition takes a naughty turn as Jax and Dalton fuck their boys to see who can cum first.