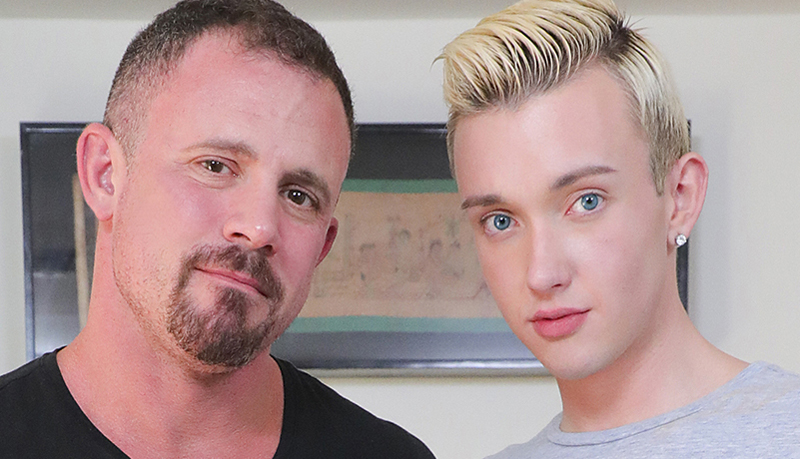 Ryan Evans screwed again by Jesse Zeppelin
Jesse's back for more of Ryan's rump in 'Sneaking In The Backdoor' from Family Dick.
When cute Ryan Evans gets caught jerking off to a photo of his dad by his pervy neighbor, Jesse Zeppelin, Jesse assures him that his attraction to older men is totally normal. The boy bends over and enjoys a raw anal pounding, stroking his cock until he shoots a load of jizz.