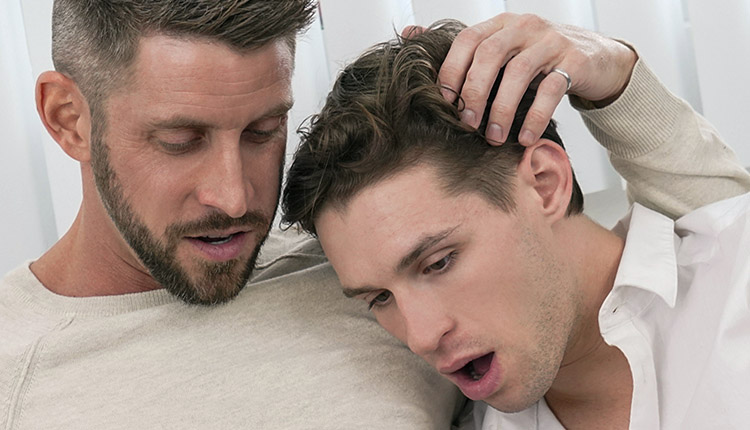 Shae Reynolds shagged by Johnny Ford
Johnny tops Shae in 'Can't Stop Thinking About Sex' from Family Dick.
Johnny Ford has a talk with his stepson, Shae Reynolds, after realizing he's been having trouble with his grades. Shae confesses that the reason he's been so distracted lately is because he can't stop thinking about sex. Johnny decides to show Shae a few things about sex to help finally get it out of his head.