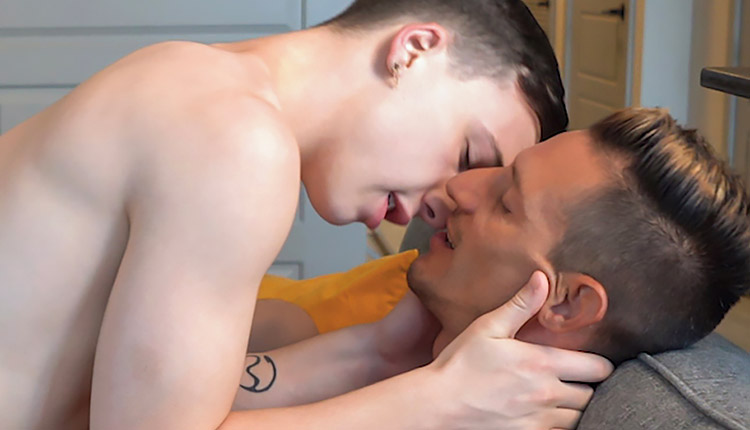 Troye Jacobs drilled by Jax Thirio
Jax tops Troye in 'Breaking Curfew' from Family Dick.
When Troye Jacobs gets home way past his curfew, his stepdad Jax Thirio is waiting to punish him. Troye gets put across Jax's knees for a spanking, but to get his point across, Jax will pound Troye with his cock.