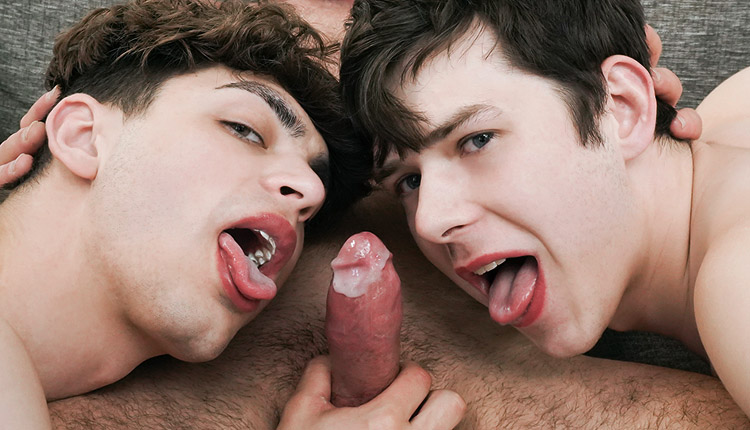 Zayne Bright & Dakota Lovell with Dale
Dakota and Zayne bottom in 'Dale's Little Helpers' from Family Dick.
Dale's having a hard time figuring out how to work his phone, so he recruits his two stepsons to help. While Dakota Lovell and Zayne Bright are toying with his phone, they accidentally come across their stepdad's nudes. The boys decide to give him an impromptu photoshoot, and are quick to get in the pictures.