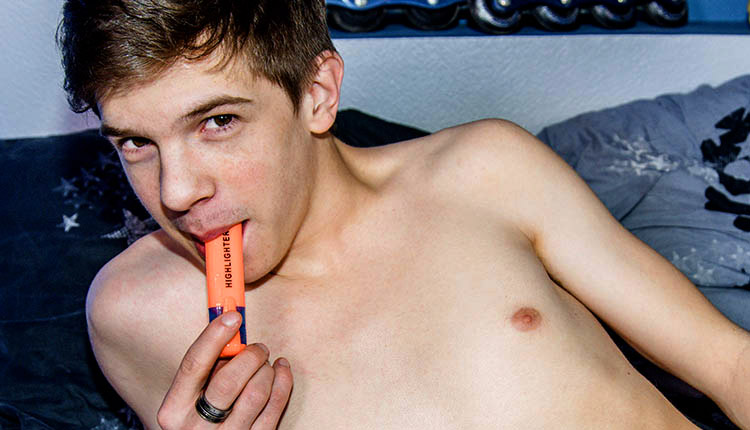 Abel Lacourt solo session
Abel strokes it in 'Dans l'intimité d'Abel Lacourt' from French Twinks.
Abel Lacourt starts by caressing through his underwear, then takes out his cock and starts jacking off. While his right hand is on his penis, his left caresses his nipples and moves down to play with his little hole. Abel will finish ejaculating playing with a pen in his hole. For more Abel, see his French Twinks model page.