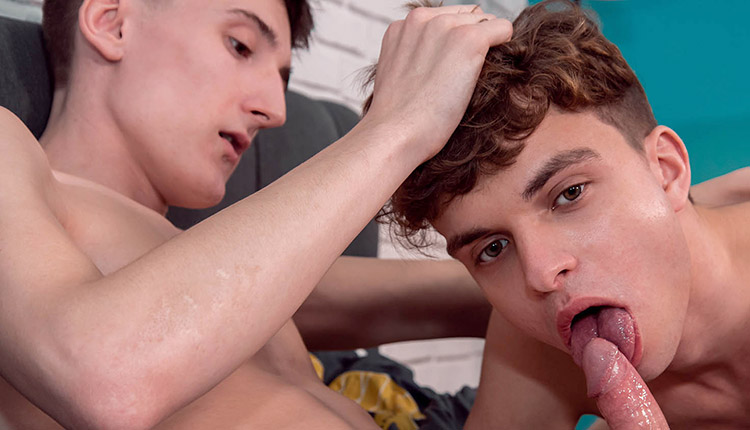 Axel Ford fucks Timeo Blondel
Timeo's topped in 'Axel Ford First Time' from French Twinks.
For his first time in front of the cameras, young Axel Ford is lgreeted by handsome Timeo Blondel, who offers his ass with undisguised pleasure. The two boys start by kissing passionately, then Timeo takes Axel's beautiful cock in his mouth. After Timeo's blowjob, Axel returns the favor by eating his ass and penetrating it in an intense fucking session that will give rise to two masterful ejaculations.