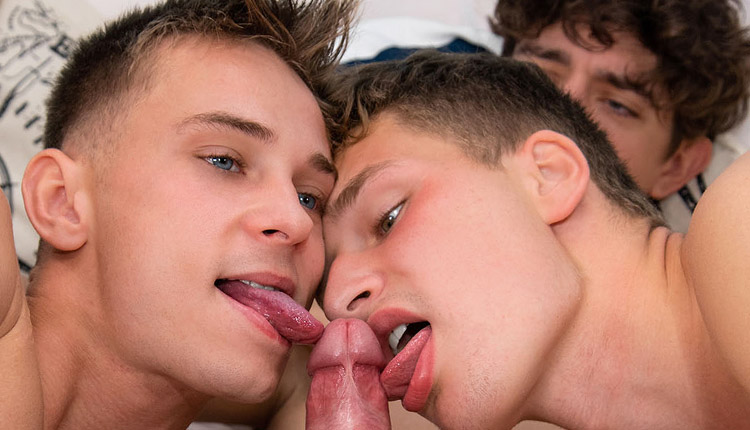 Bastien Leray, Enzo Lemercier & Sam Bayard
Sam gets it in 'Bastien and Enzo Take Care of the Newbie' from French Twinks.
Enzo Lemercier invites Bastien Leray to get to know Sam Bayard, the newbie of the band. After steamy foreplay mixing sucks and jerks, Bastien gets fucked by Sam first, then Sam withstands the muscular assaults of his two elders. Sam, who had been bottom for the first time only a few weeks before, will discover Bastien's huge cock and get pounded like never before.