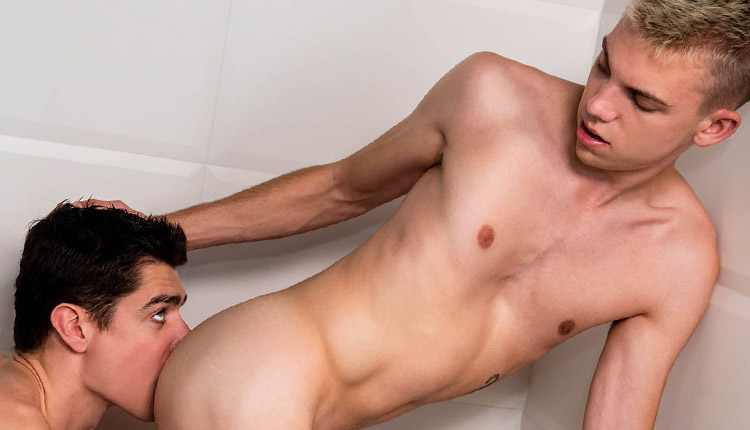 Bastien Leray & Mathis Weber flip-fuck
Mathis and Bastien both bottom in a 'Dick Tok' episode from French Twinks.
Bastien Leray is in his bath when Mathis Weber arrives to present his 'Dick Tok' dance. The boys dance, then begin to kiss passionately. Mathis sucks Bastien's cock, then Bastien eats Mathis' ass to prepare it for his fat cock. Bastien fucks the young blond, then the roles switch and Mathis pounds Bastien's tight ass. Finally, the two twinks cum in each other's mouths.