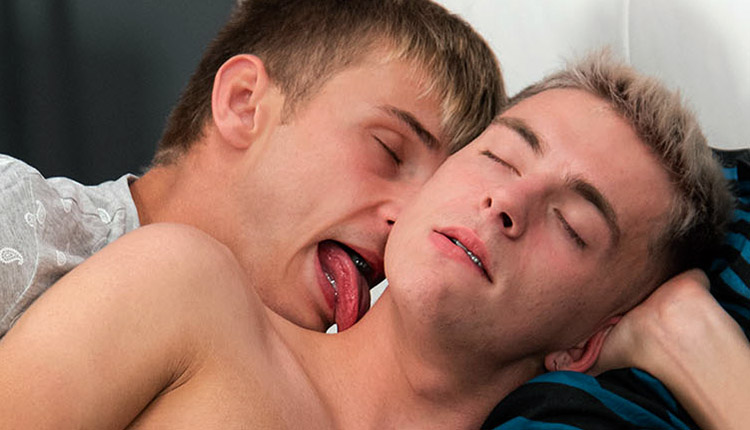 Enzo Lemercier fucks Jordan Flament
Jordan bottoms in 'Enzo Wakes Up the Newbie' from French Twinks.
Jordan Flament falls asleep and Enzo Lemercier can't resist the sight of that delicious little ass, so he decides to wake Jordan up with a bit of rimming. Jordan starts sucking Enzo's cock before Enzo fucks him thoroughly and finishes with a powerful cum shot in Jordan's mouth.