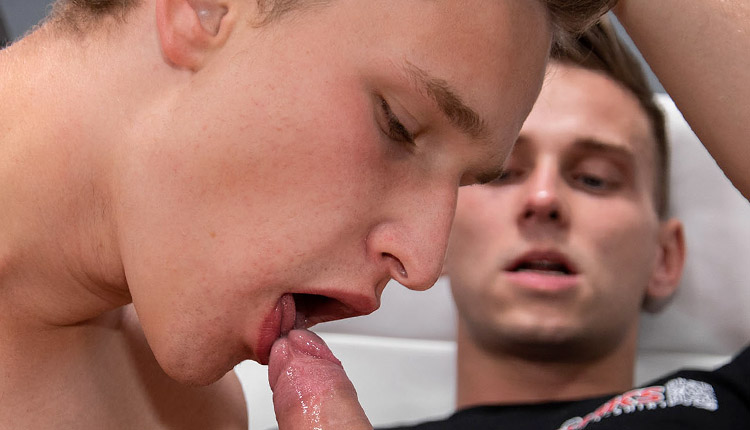 Enzo Lemercier screws Sam Bayard
Enzo tops Sam in 'Bottom for the Very First Time ' from French Twinks.
Sam Bayard tells Enzo Lemercier that he has never been bottom and would like to give it a try. Enzo is happy to grant the beginner's wish. After sucking Enzo copiously, Sam will get fingered before Enzo penetrates him. Sam will slowly begin to appreciate these new sensations as Enzo turns dominant and pounds Sam vigorously in different positions before cumming on his open hole.