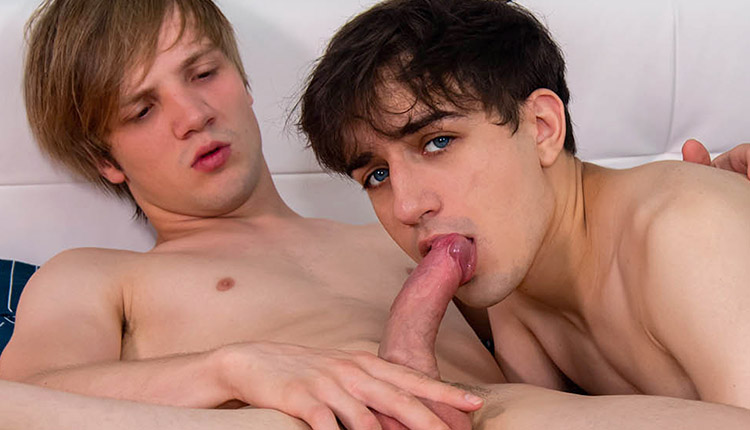 Jules Laroche fucks Justin Leroy
Jules tops Justin in part 4 of 'Frisky Boys Investigation' from French Twinks.
This fourth episode of the 'FBI' series reveals who stole Lucas' new car and how Justin Leroy ended up sleeping with Bastien and Jules Laroche. The detective will have a hard time disentangling true from false as the lies multiply and stories overlap. The sex is hot and the passion seems definitely real between Justin and Jules, who offer a memorable fuck session.