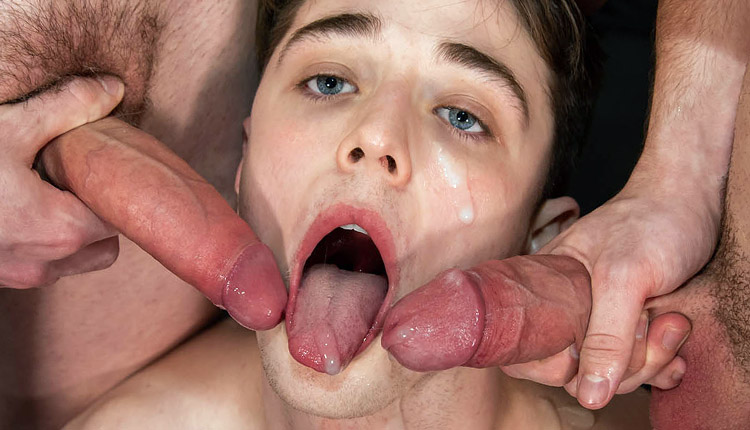 Leo Gallay, Timeo Blondel & Valentin Meunier
Leo and Timeo both bottom in a 'Backstage' episode from French Twinks.
Timeo Blondel, Valentin Meunier and Leo Gallay get bored backstage, so they take turns sucking each other off, then Timeo pounds Leo's ass. Then Valentin fucks Timeo, after which Timeo returns to fuck Leo a second time. To end in style, Timeo and Valentin cum on Leo's face.