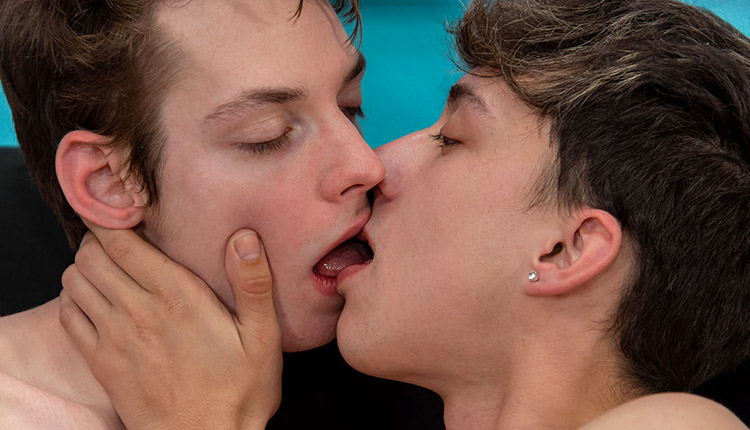 Nathan Belair bangs Yoann Coste
Nathan nails the newbie in 'Yoann Coste First Time' from French Twinks.
For his first time in front of the cameras, Yoann Coste is welcomed by Nathan Belair. The two boys kiss, then Yoann grabs Nathan's cock to start sucking him. Nathan turns Yoann on his back to eat his ass, then penetrates the tight orifice and pounds Yoann for several minutes in different positions before squirting heavily on his still-open hole.