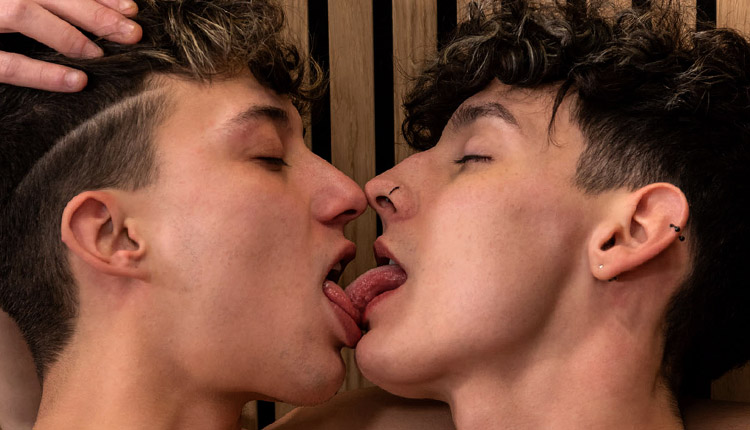 Nathan Belair bangs Zack Maurin
Nathan nails Zack in a 'Mystery Boxxx' episode from French Twinks.
Mystery Boxxx is a game that blends discovery, culture and sex. The victor gets to choose two kinky accessories they wish to use for experimentation with his opponent. In this episode, Nathan Belair and Zack Maurin go head-to-head in Mystery Boxxx before they combine in a display of sensuality, sucking, masturbation, spanking, rimming and passionate sex.