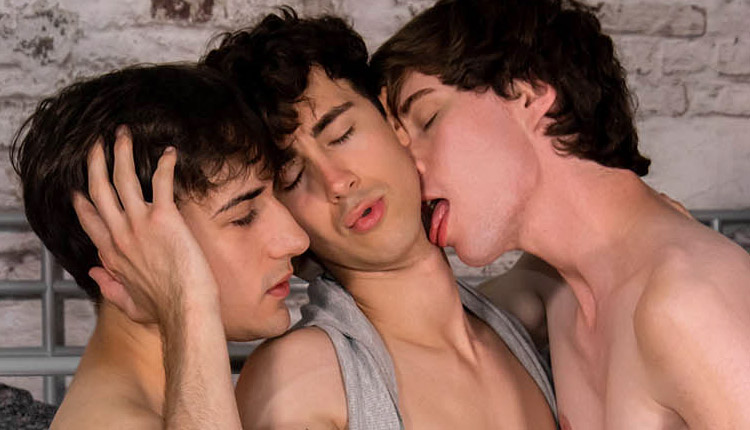 Paul Delay, Jules Laroche & Clark Lewis
Paul's pounded in part 6 of 'Frisky Boys Investigation' from French Twinks.
While Paul Delay languishes in jail for the crime he committed, he meets Jules Laroche, the new kid who claims to have been wrongly convicted. Paul shows Jules there are not only bad sides to being in prison, and show him his favorite pastime under the lustful eye of cellmate Clark Lewis, a British twink. Paul takes it hard, thanks to the nice cocks of his fellow inmates.