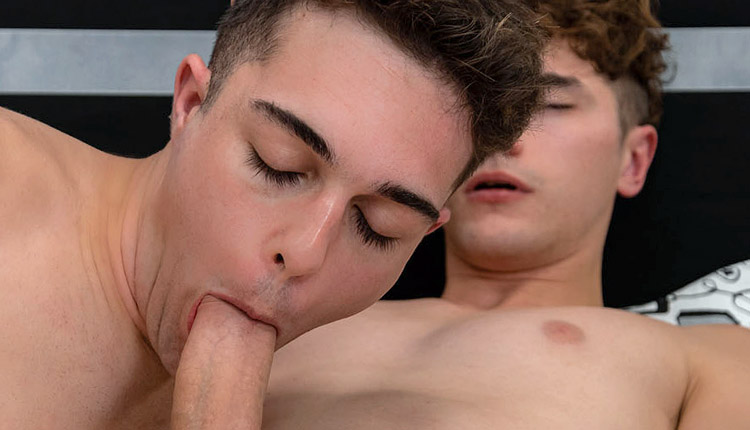 Raphael Levy & Valentin Meunier flip-fuck
Valentin and ?Raphael take turns topping in 'Versatile Massage' from French Twinks.
Raphaël Levy's soft hands sensually roam the oiled body of Valentin Meunier, caressing his buttocks before licking his little hole. After this intimate massage, Raphaël fucks Valentin before they reverse the roles and Valentin is sucked off by Raphaël, then fucks him in turn. After having pounded Raphaël's ass well, Valentin ends up ejaculating on his still-open hole.