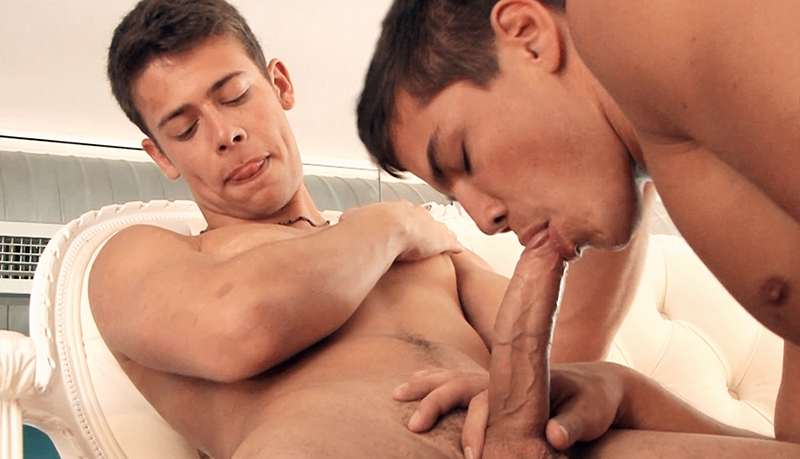 Adam Archuleta bangs Jordan Faris
Adam and Jordan go at it in a session from Freshmen.
This edition of Freshmen has two fan favorites – Adam Archuleta and Jordan Faris. Typically, Adam can use his position as cameraman to lure boys into bed, but this time he's forced to rely on his charm, looks and happy nature to seduce Jordan.