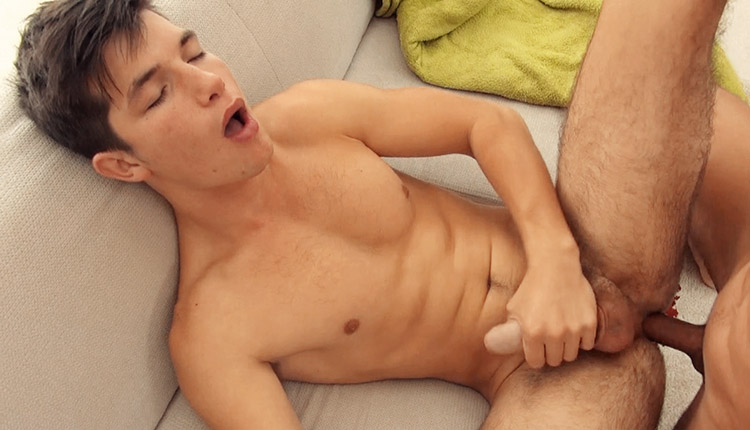 Andrei Karenin pounds Giulio Pasolini
Andrei tops Giulio in a hardcore session from Freshmen.
Andrei Karenin is incredibly knowledgeable about fitness training and always willing to help others. Giulio Pasolini comes to the gym and Andrei is happy to take care of him, but Giulio has to return the favor and satisfy Andrei's second passion. Although this is one of Giulio's first sex scenes, he quickly takes the initiative and the guys enjoy some deep fucking until they both climax.