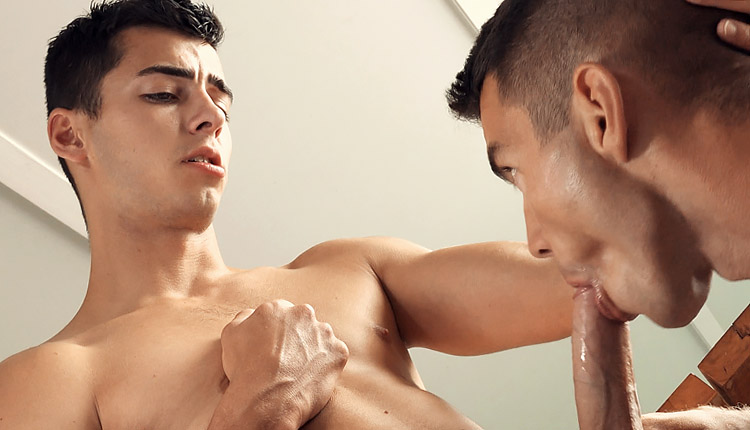 Ayden Mallory & Bart Cuban flip-fuck
Bart and Aiden take turns topping in a 2-part Freshmen release.
Ayden Mallory seems a little lost in Budapest until he meets local boy Bart Cuban. The boys end up in Bart's apartment and after undressing, they suck each other. Ayden rims his new friend before Bart offers his hole for penetration. In part 2, Bart is happy to take charge. After giving Ayden head, he gives him an intense rim-job before sliding his dick inside.