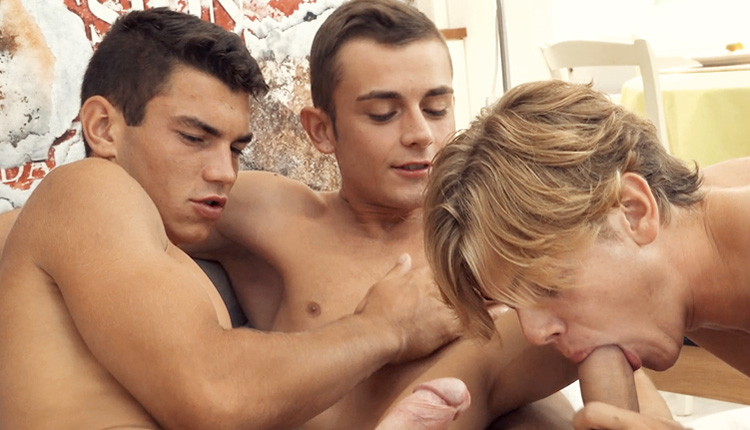 Bart Cuban & Riff Dornan drill Olaf Mortensen
Riff and Bart bang Olaf in a hardcore threeway from Freshmen.
How many Czechs does it take to screw Bart Cuban and Riff Dornan to sexual exhaustion? One, if he's the insatiable Olaf Mortensen. Olaf is such a sexual demon that he wears his buddies out, milking both their cocks with his horny ass.