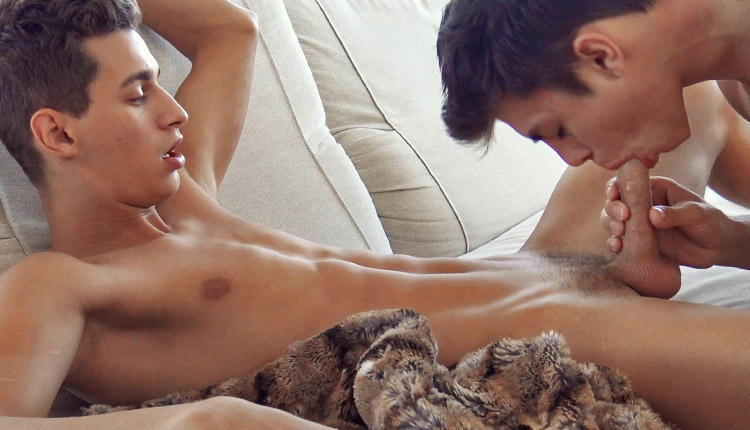 Benoit Ulliel bangs Allan Aimee
Allan's ass is boned by Benoit in a session from Freshmen.
Beautiful sunsets, moving music and Allan Aimée's ass – all sources of inspiration. Allan's scene partner today, Benoit Ulliel, might lack the finesse of other trainers however he too seems moved by Allan's ass as he fucks it with an energy and enthusiasm that leaves both boys panting and satisfied.