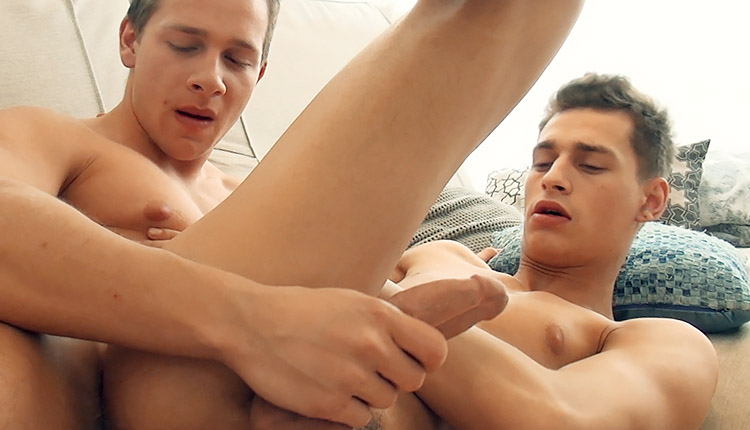 Bob Marghiela bangs Benoit Ulliel
Bob tops Benoit in a hardcore session from Freshmen.
Being pretty and sexy is not the only task on Benoit Ulliel's agenda. After a hard day at work, he arrives back at his apartment to find a horny Bob Marghiela waiting. He quickly persuades Benoit to allow him to play with his nice cock and ass. Benoit more than enough energy to satisfy Bob who also doesn't miss any angle or position in trying to please his partner.