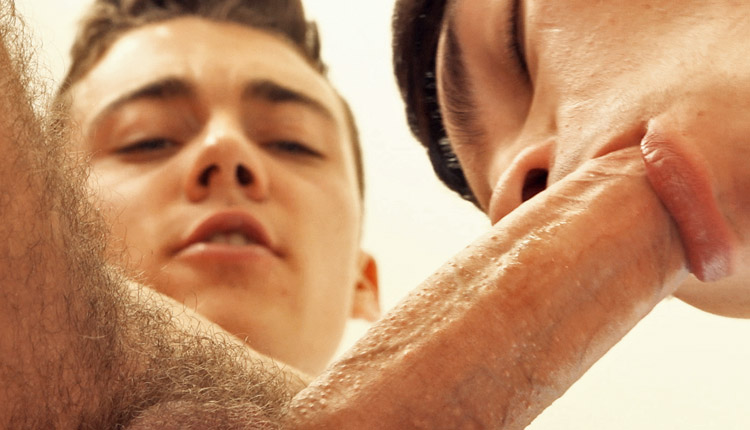 Bruce Querelle drills Derek Caravaggio
Bruce bangs Derek in a hardcore session from Freshmen.
Bruce Querelle left the French Foreign Legion to start on a porn career, and recently Derek Caravaggio expressed an interest in the reverse: going from porn to the legion. In this scene, Bruce is an Army of One deploying strategic sucking followed by relentless rimming that left Derek craving Bruce's "assault" with a friendly weapon.