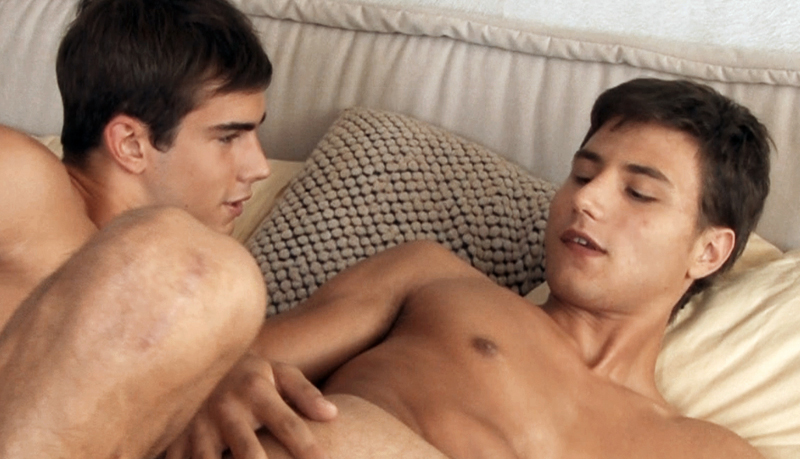 Claude Sorel pokes Peter Annaud
Peter's topped by Claude in a session from Freshmen.
Claude Sorel would certainly be the winner of Freshmen's cutest dimples award, and despite his expertise as a bottom he's topping Peter Annaud. Though unexpected there are some benefits to this reversal – we get to see Peter's dick bouncing with joy as Claude has his way with his ass.