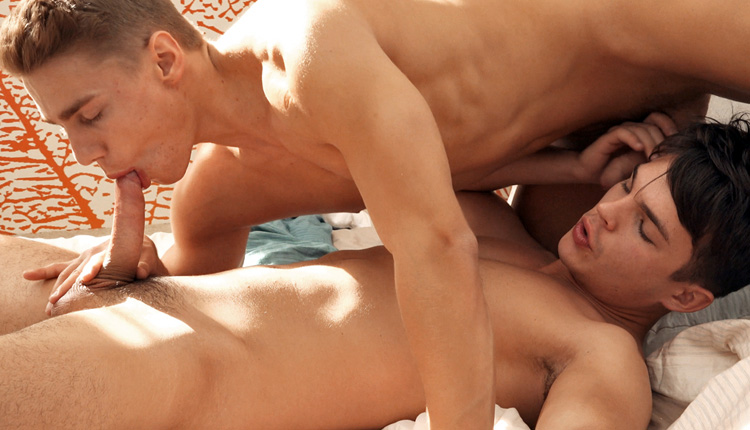 Derek Caravaggio & Elio Chalamet flip
Derek and Elio swap as tops in a 2-part scene from Freshmen.
In a 2-part release from the Freshmen archives, new boys Derek Caravaggio and Elio Chalamet take turns topping. Now they're the 'old timers,' still filming, chatting online and each has his own personal fan page.