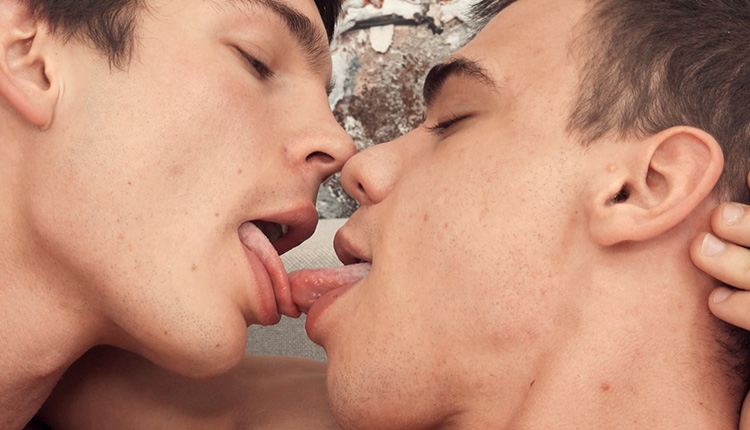 Derek Caravaggio & Joaquin Arrenas flip-fuck
Derek and Joaquin take topping turns in a 2-part scene from Freshmen.
Joaquin Arrenas and Derek Caravaggio meet while working out and continue exploring each other's bodies in private. In part 1, Joaquin lets Derek fuck him balls-deep in three positions until he shoots a warm sticky load. In part 2, Joaquin persuades Derek into a second round and begins to worship Derek's ass. Before long Derek has taken Joaquin's dick in his mouth and Joaquin is fucking his new friend.