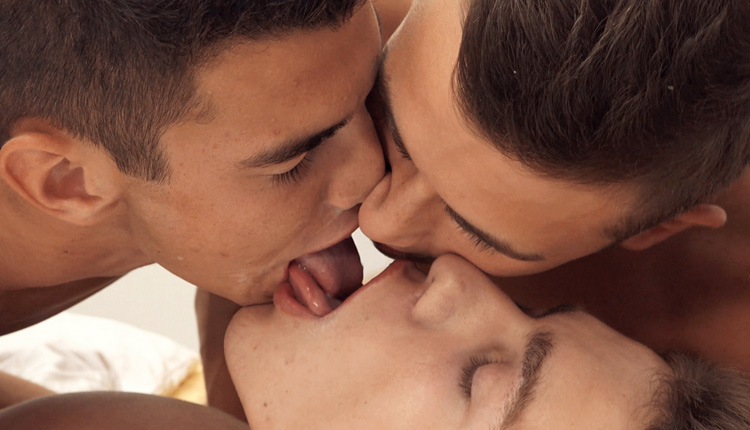 Elio Chalamet, Riff Dornan & Bart Cuban
Bart and Elio bottom in a hardcore threesome from Freshmen.
The intent for the scene was to have both Riff Dornan and Elio Chalamet fuck Bart Cuban, but greedy Elio could not resist another cock up his hungry butt. So, it ends up with everyone topping and all but Riff bottoming.