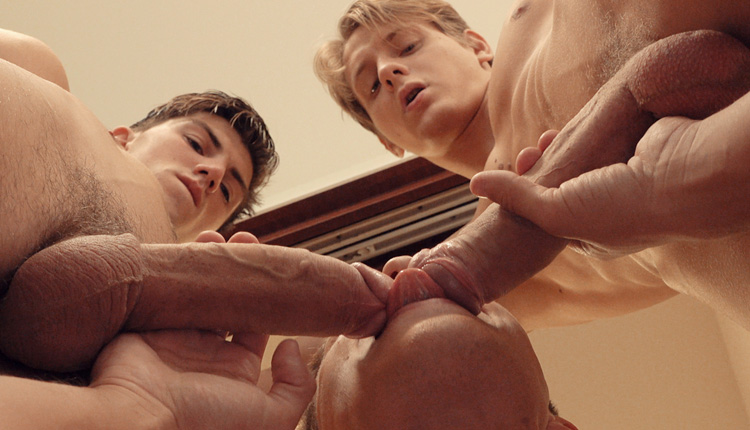 Eluan Jeunet & Karl Ayers tag-top Kirk Gauguin
Eluan and Karl take tuns on Kirk's ass in a hardcore session from Freshmen.
Eluan Jeunet has a surprise for Karl Ayers today: Kirk Gauguin. Kirk is thrilled to have two big dicks to fuck both his ass and his mouth. The randy newbie shows his appreciation for the magic pair's sexual ministrations by shooting an enormous cum shot with Eluan's dick buried deep inside.