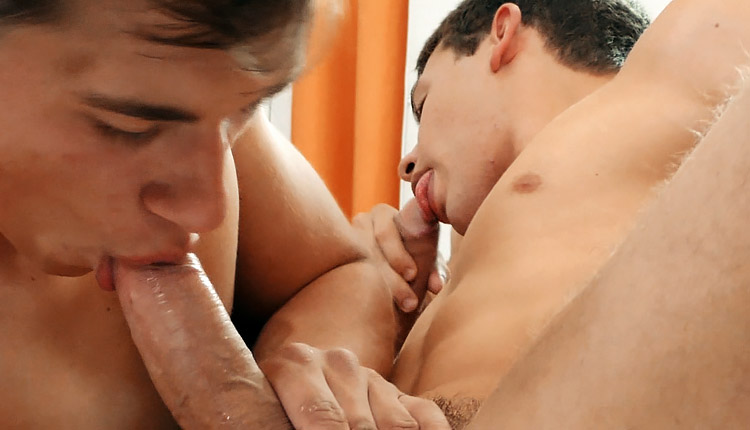 Enrique Vera fucks Jordan Faris
Enrique tops Jordan in a hardcore session from Freshmen.
Enrique Vera is waiting in a bathtub for Jordan Faris, hoping he'll make a move on him. Jordan joins him and is soon enjoying an intense blowjob. Jordan returns the favor in the bedroom, then offers up his butt. Enrique is determined to fulfill all of Jordan's needs and desires including an anal orgasm and a mouthful of cum.