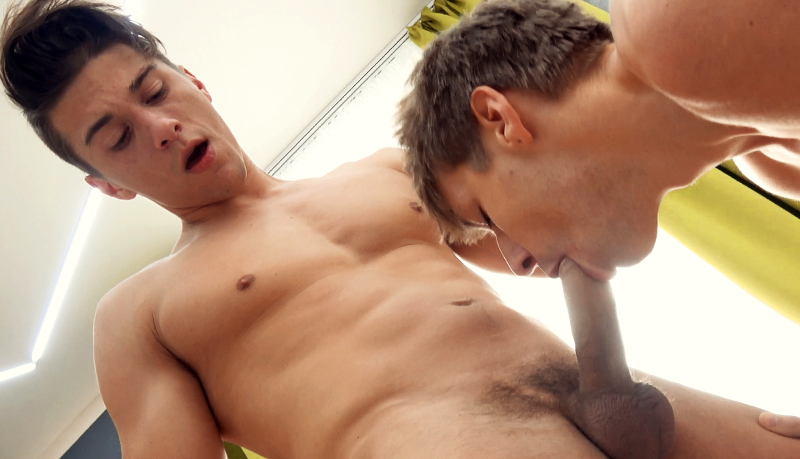 Enrique Vera rams Rick Palmer
Rick's dicked by Enrique in a fuck session from Freshmen.
Enrique Vera and Rick Vera have a lot of energy and wear themselves out playing tag presumably for the purpose of deciding who would bottom, leading to a fast and furious fuck. Rick shows his usual appreciation for anyone playing with his asshole and Enrique provides his normal high-energy shagging.