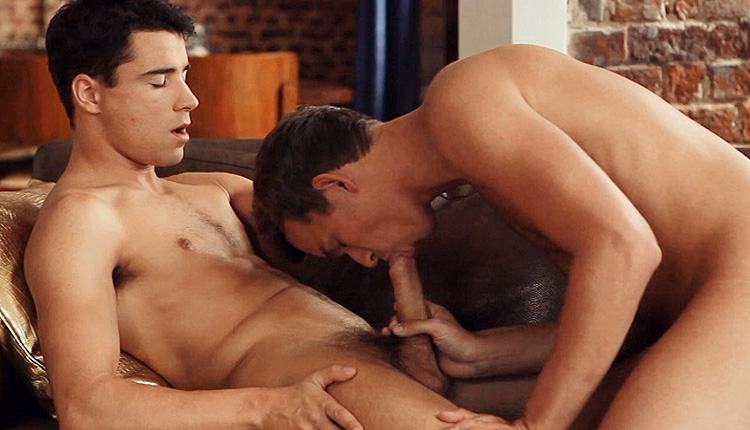 Gino Mosca fucks Andy McAllister
Gino tops Andy in a new release from the Freshmen archives.
This scene with Gino Mosca and Andy McAllister comes from near the end of the 'Kinky Angels' time period and was filmed in Cape Town. It's a languorous afternoon by the pool, with Andy and Gino using only sexy looks to express their desire for each other. In fact, there is not a single word exchanged between the couple from beginning to end of this scene.