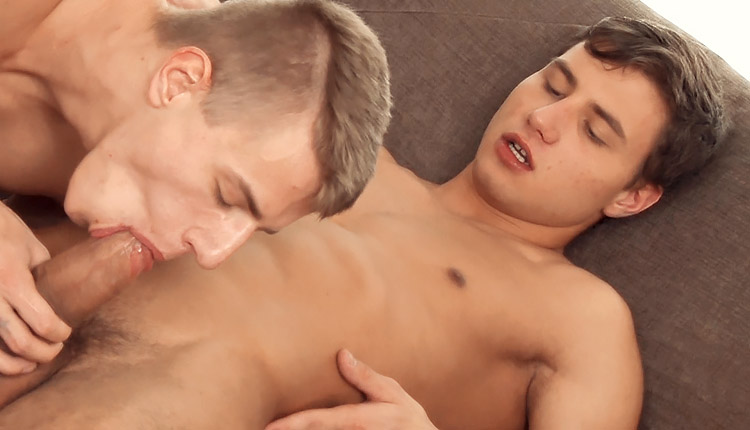 Henrik Bjorn bangs Peter Annaud
Henrik humps Peter in a hardcore session from Freshmen.
Peter Annaud is reminiscing about his photo shoot with Henrik Bjorn, and gives him a call and see if they can take their flirtation a bit further. Peter is used guys hooking up with him just because they want a taste of his cock, so he is pleasantly surprised to find out that it is his ass that Henrik is more interested in.