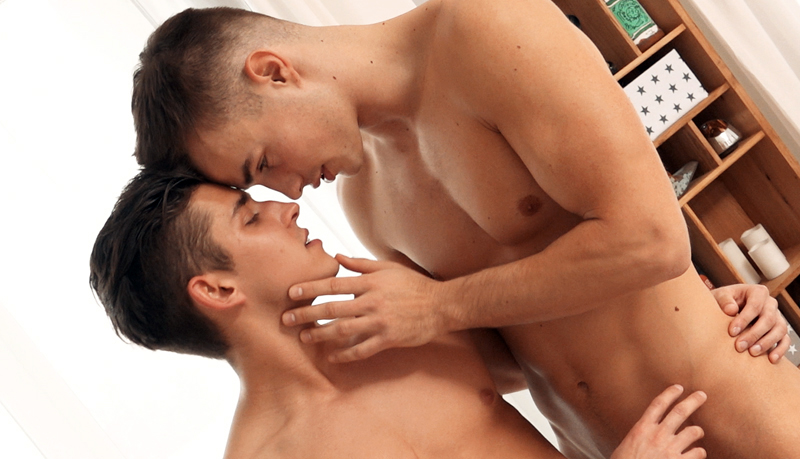 Hoyt Kogan tops Mario Texeira
Hoyt humps Mario in a session for Freshmen.
Hoyt Kogan dispenses some love-making lessons on his eager-to-learn pupil, Mario Texiera. Not only is Hoyt the most dazzling "instructor" you can ever hope to see, he is also one of the most talented cocksuckers and fuckers at Freshmen – skills he demonstrates in this encounter.