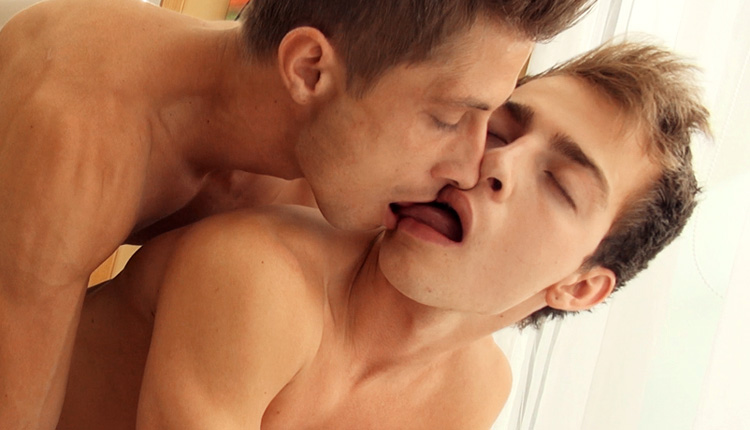 Jack Harrer hammers Pip Caulfield
Jack pounds Pip in a hardcore session from Freshmen.
Jack Harrer is horny for a fresh newbie and pickes as his "target" Pip Caulfield, who matches Jack's passion and reacts to big dicks with lust. Pip is quickly on his knees gobbling up as much of Jack's dick as he can handle. Pip is one of the few guys who Jack can fuck with abandon as the harder and faster he's fucked with a big dick the more Pip loves it.