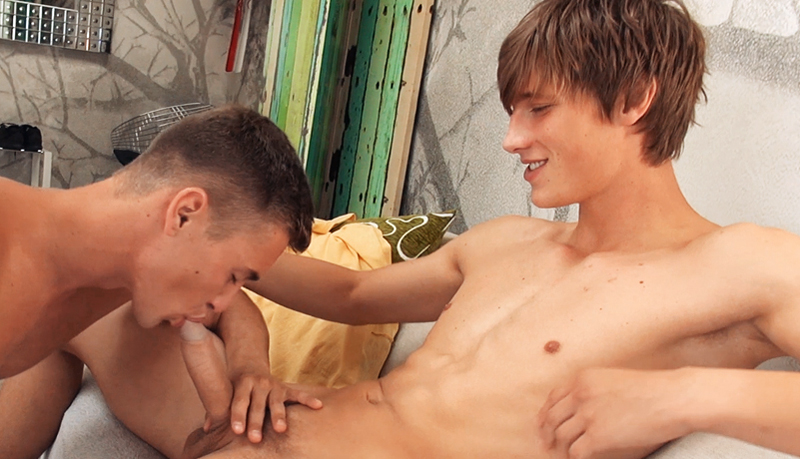 Jason Bacall bangs Ashton Montana
Jason fills Ashton's ass in a session from Freshmen.
Newbie Ashton Montana delivers a hardcore scene with Jason Bacall. As soon as Jason saw Ashton in the flesh, he wanted to make crazy love to him. It's quickly apparent that Ashton's training was complete, as he more than holds his own with Jason.