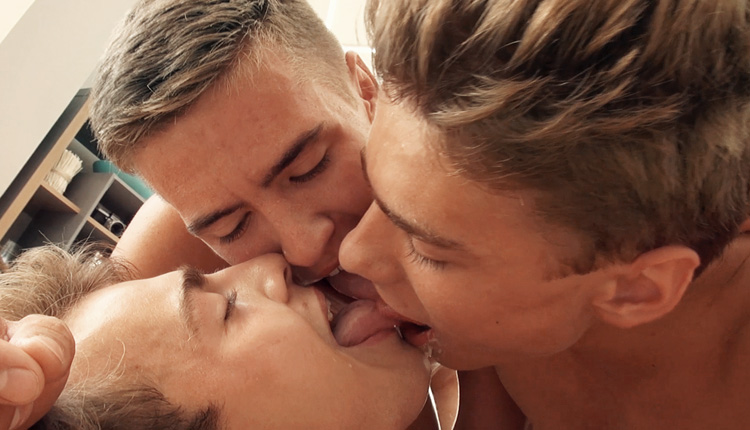 Jason Bacall, Pip Caulfield & Elio Chalamet
Jason, Pip and Elio swap as tops in a threeway session from Freshmen.
The scene begins with Jason Bacall and Elio Chalamet barging in on a training session and continues Pip Caulfield and Elio beginning the action before the cameraman arrives. Then Jason joins in on what is probably the Freshmen.net three-way of the year.