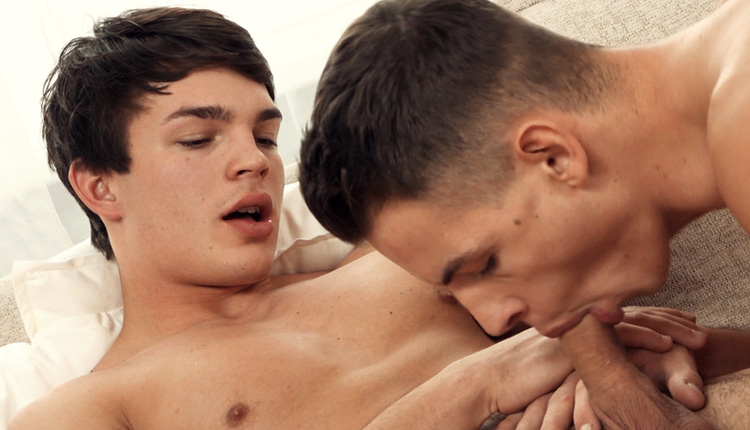 Jeroen Mondrian drills Derek Caravaggio
Jeroen tops Derek in a hardcore session from Freshmen.
Derek Caravaggio's excuse for cancelling his date with Jeroen Mondrian is a little lame, but instead of reaming out his boyfriend's ass for missing a date, Jeroen decides he'd rather have his own ass reamed instead. Jeroen unloads first and though Derek is an easygoing boyfriend, he's a bossy bottom who insists that Jeroen continue fucking him until he also shoots his load.