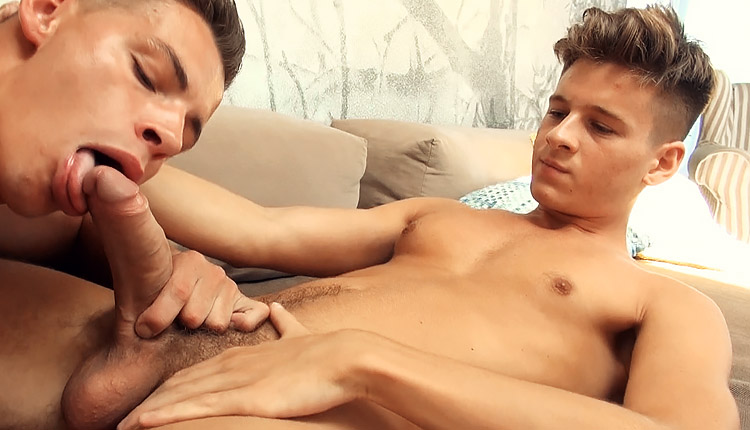 Jeroen Mondrian fucks Frederick Perin
Jeroen tops Frederick in a hardcore session from Freshmen.
After sucking each other's juicy dicks, Frederick Perin offers his hole to Jeroen Mondrian. Jeroen slides his dick inside and Frederick's excitement quickly grows until he suddenly shoots a load, but he continues to enjoy the penetration until Jeroen cums all over his well-fucked ass.