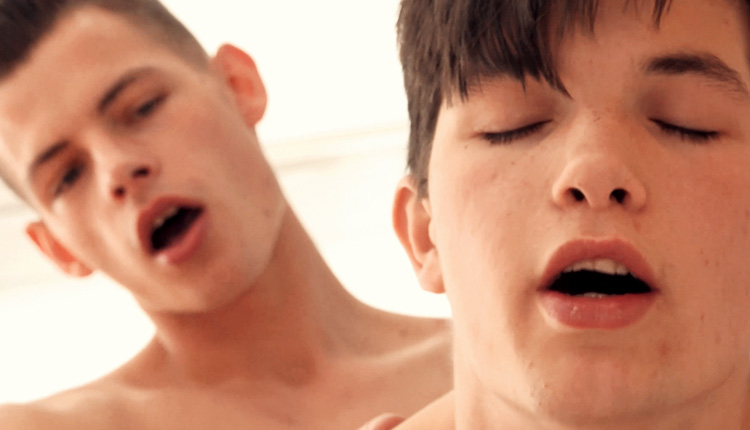 Jeroen Mondrian screws Giulio Pasolini
Jeroen tops Giulio in a hardcore session from Freshmen.
Jeroen Mondrian discovers how hard it is to complete a workout with a raging hardon. Every time Giulio Pasolini sticks his butt out, Jeroen's cock gets harder. Finally, he decides he has had enough and embarks on his own workout regime. Jeroen's alternative regimen of blowjobs, lots of rimming and deep fucking works great for Giulio as he shoots his load while Jeroen has his fat cock embedded deep in his ass.