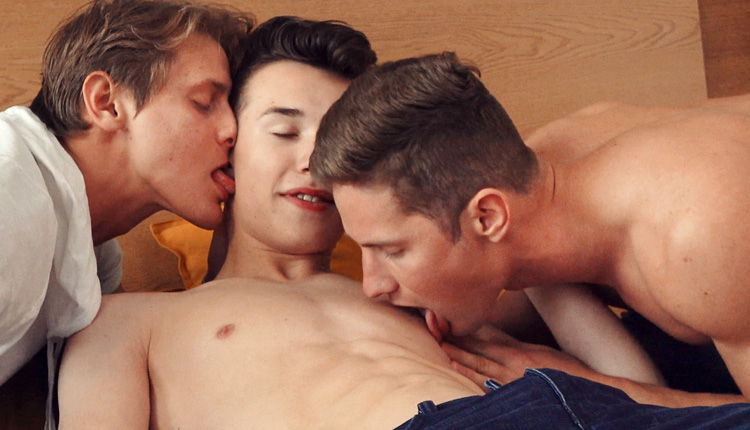 John Leto, Viggo Sorensen & Eluan Jeunet
Eluan drills Viggo as new boy John helps out in a hardcore session from Freshmen.
Eluan Jeunet adjourns with Viggo Sorrensen and new boy John Leto for some private time. This is John's debut in a hardcore scene, and he chooses instead to be an 'oral only' participant, electing to watch as Eluan puts his big dick to use on Viggo's hungry ass.