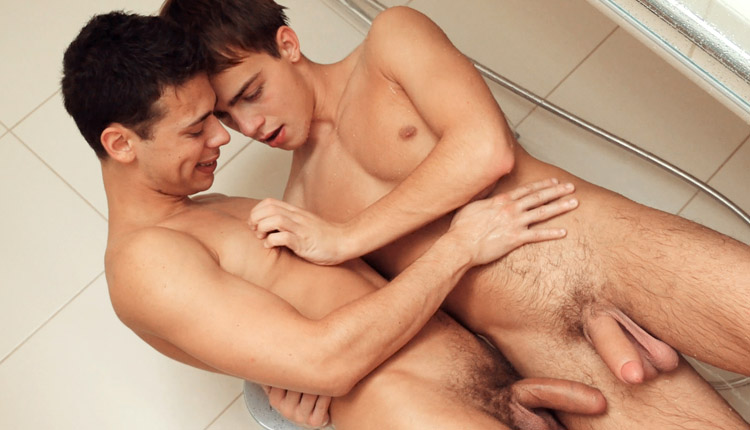 Jordan Faris fucks Pip Caulfield
Pip's pounded by Jordan in a hardcore session from Freshmen.
This scene begins with Pip Caulfield appreciating Jordan Faris' ample phallus in the shower. This scene is more romantic love making than frenetic fucking as Pip savors Jordan's dick like a Sommelier enjoying a vintage Chateau Lafleur.