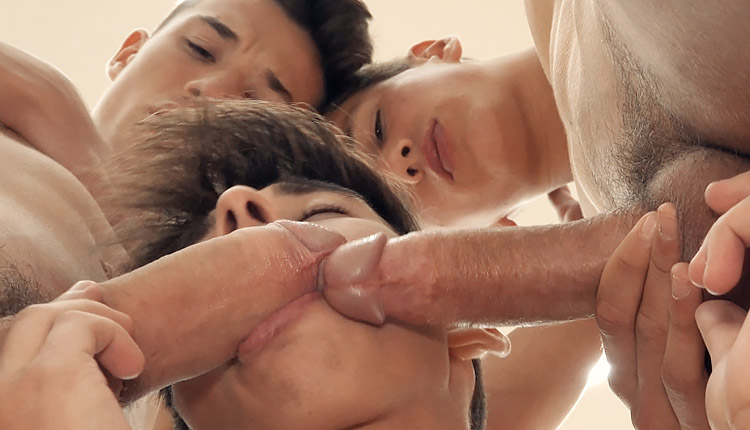 Jorik Tautou, Freddy McQueen & John Leto
Three twinks romp in a hardcore session from Freshmen.
Jorik Tautou, Freddy McQueen and John Leto start kissing and initiate a blowjob session before moving on to rimming. Jorik is first to fuck Freddy's ass while John continues to fill his mouth. When Freddy gets on all fours, John starts fucking him from behind. Then Jorik sits on John's cock and the three-way is only over when all three twinks have climaxed.