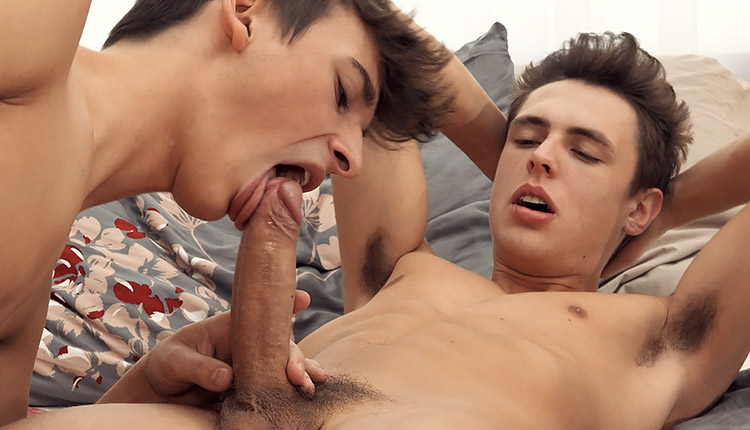 Jorik Tautou & Justin Saradon flip-fuck
Jorik tops Justin and vice-versa in a 2-part episode from Freshmen.
Jorik Tautou and Justin Saradon partner in a 2-part flip-flop combo. First, Justin lets Jorik dominate his ass. Then, Justin takes the lead and covers Jorik's body in kisses until Jorik starts to dribble precum. This is the cue for a passionate 69. Justin rims Jorik before penetrating his ass, and the scene ends in an explosion of cum.