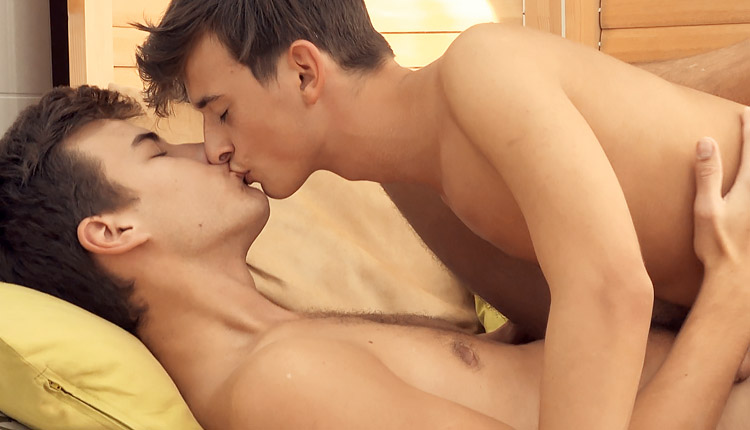 Jorik Tautou & Tom Houston flip-fuck
Jorik and Tom take turns on top in a 2-part Freshmen release.
After a walk around town, Jorik Tautou and Tom Houston go to Jorik's place, where Jorik receives a blowjob and rim-job. Jorik likes to be fucked deep and Tom is more than happy to oblige. After they shower, Jorik asks for more. Tom kneels and starts sucking Jorik, then they move to a 69. With Tom's ass rimmed and ready, Jorik fucks Tom and every new position brings them closer to orgasm.