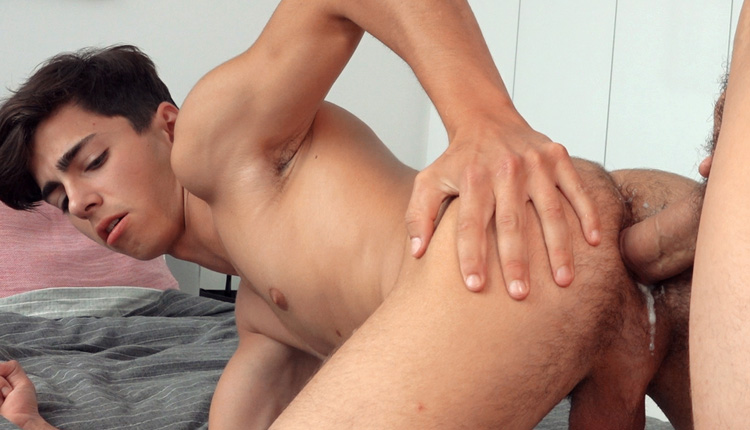 Kieran Benning bangs Ayden Mallory
Kieran tops Ayden in a hardcore session from Freshmen.
It is Kieran Benning's lucky day as Ayden Mallory's would-be trainer has gone AW0L. Kieran is a cool substitute teacher who elects to engage in playful lovemaking with his 'student.' Judging by Ayden's performance, there is little training needed anyway.